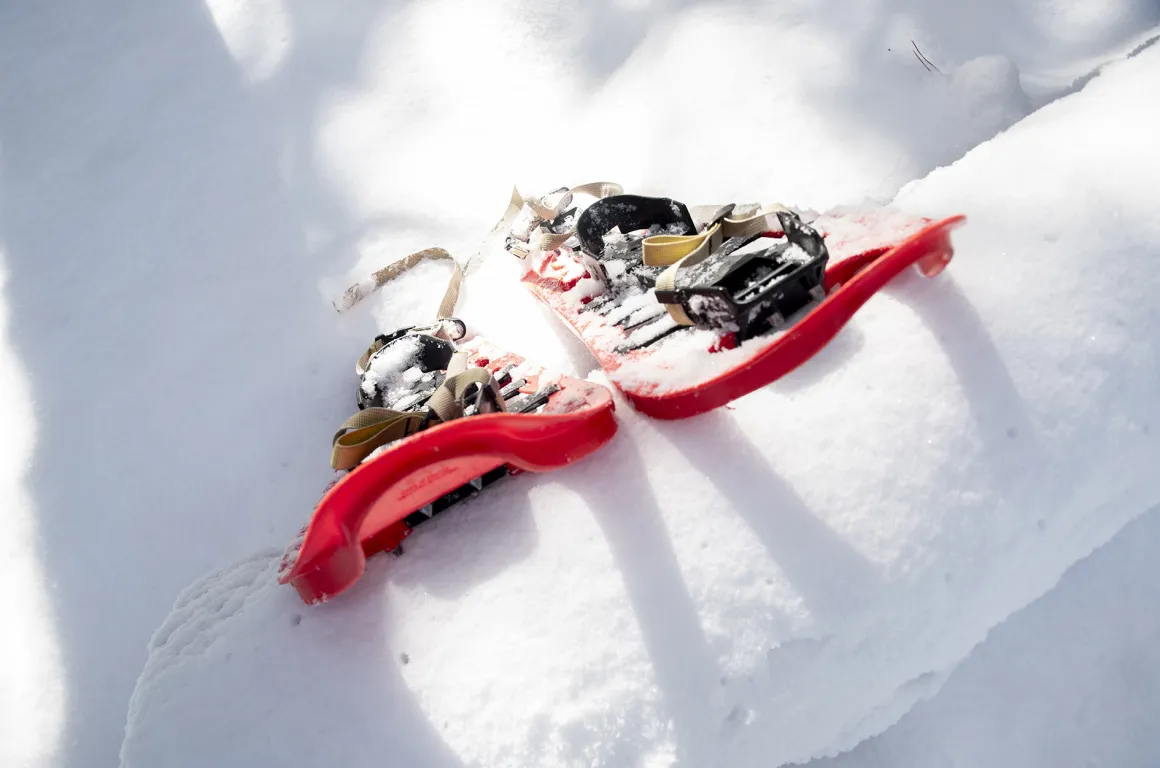 Snowshoes
Enjoy seeing the resort from a different perspective on these separate snowshoes circuits that skirt the ski slopes. 
All you'll need for this activity is a pair of snowshoes, which you can hire here at the resort. They are easy to use and no experience is required. Just slide them over your boots and walk on all types of snow with no problem thanks to their large surface area. 
Snowshoe trips are a great way to do exercise during the winter months and explore the forests in the Pal sector.
To gain access to the circuits you'll need to buy the Mountain Pass, a lower-price single-day pass that allows you to use a number of the ski lifts found in the resort. 
Snowshoeing trails
Pal Arinsal features 17.4 kilometers of slopes that have been adapted for snowshoeing. There are six slopes in total, each with a different gradient, so there is something for everyone, whatever your ability. 
Guineu
Distance: 1.7 km
Altitude gained: 188 m
Starting altitude: 1900 m
End altitude: 2000 m
Cabirol
Distance: 843 m
Altitude gained: 120 m
Starting altitude: 1,780 m
End altitude: 1,900 m
L'Esquirol
Distance: 1.8 km
Altitude gained: 186 m
Starting altitude: 1900 m
End altitude: 2.080 m
L'isard
Distance: 4.4 km
Altitude gained: 186 m
Starting altitude: 1900 m
End altitude: 2,069 m
Mufló
Distance: 3.7 km
Altitude gained: 216 m
Starting altitude: 2,069 m
End altitude: 1,866 m
Trencalòs
Distance: 5 km
Altitude gained: 950 m
Starting altitude: 1,550 m
End altitude: 2,500 m